Inika Mineral Brow Pencil 1.2g
Frequently bought with
Please wait while we find a match
Questions & Answers
(No Questions Yet)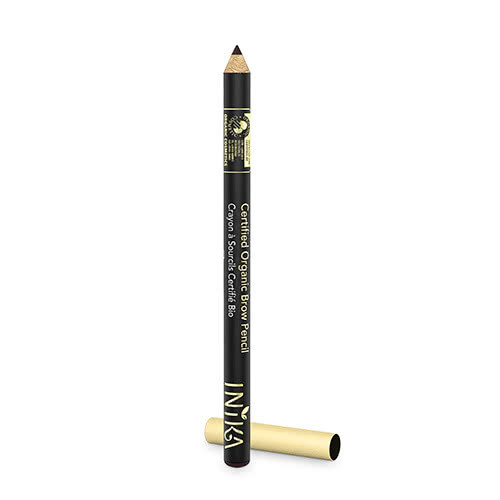 Inika Mineral Brow Pencil
Get an expert to answer your question about this product!
Ask a Question
80% recommend this product
Most Helpful Positive
Great
Such a great brow pencil, blends nicely and super easy to use
Most Helpful Criticism
Not the right colour for me
I was really excited to try this eyebrow pencil! Unfortunately, I have dark brown eyebrows and the colour just didn't suit me. It was too chocolatey brown and didn't work for me.
Great

Such a great brow pencil, blends nicely and super easy to use

Great

A great colour, texture and blends nicely, as others have said it does blunt quickly. A quality product I would buy again.

Not the right colour for me

I was really excited to try this eyebrow pencil! Unfortunately, I have dark brown eyebrows and the colour just didn't suit me. It was too chocolatey brown and didn't work for me.

Does the job, but shades are too warm

If you apply this brow pencil with a light hand where brows are sparse, it definitely does the job. The pencil is soft and creamy, so you will need to blend with the spooly (included in the cap) if you don't want crumbly bits in your brows. I chose the dark brunette, but found it too warm against my natural hairs. I can get away with it in the tail ends of my brows, but I wouldn't attempt a full brow using this pencil.

Great colour..until I'm in the sunshine!

I really wanted to love this product as I love Inika and anything organic buuuuut I just couldn't love this!
The colour is really nice until you go into the sunshine and my eyebrows went bright orange! Very strange colour.

A plus I guess is that I really like the design!

Really nice, good colour match

I loved this brow pencil. Ill probably stick with it unless i come across something better but it goes on easily and matched my brows (Blonde) quite well. Really good price for what you get but i did find that i need to sharpen it quite a bit, possibly because of the soft texture and how easily it goes on. Would recommend!

Wrong colour for me

I have dark brown eyebrows and unfortunately the colour of this brunette is a bit auburn-brown... so it is too noticeable on me.
The texture is quite nice and it stays on well.


Ethical beauty that actually works!

I'm a brunette with very dark eyebrows that are becoming a bit sparse. I bought this to help 'fill in the gaps' and it does a very reasonable job. I love that it is a genuinely natural and organic product so I'm not applying toxins to my face but best of all I love that it actually is creamy and easy to apply, lasts all day and looks natural. My only complaint is that there is not a shade inbetween, for those of us with darker eyebrows, as I notice that the pencil is quite a light brown and sometimes in the sunlight I can catch the light contrast of the pencil against my dark eyebrows. However, overall I am extremely satisifed with this product and will continue to purchase it again.

I like the pencil for its density and colour

Great eyebrow pencil with lid with sharpener. Not so sure that the sharpener works very well but the concept is excellent